Northeast Utilities Connecticut Regional Robotics Competition
Written by Kelli Freer on April 10, 2011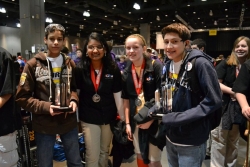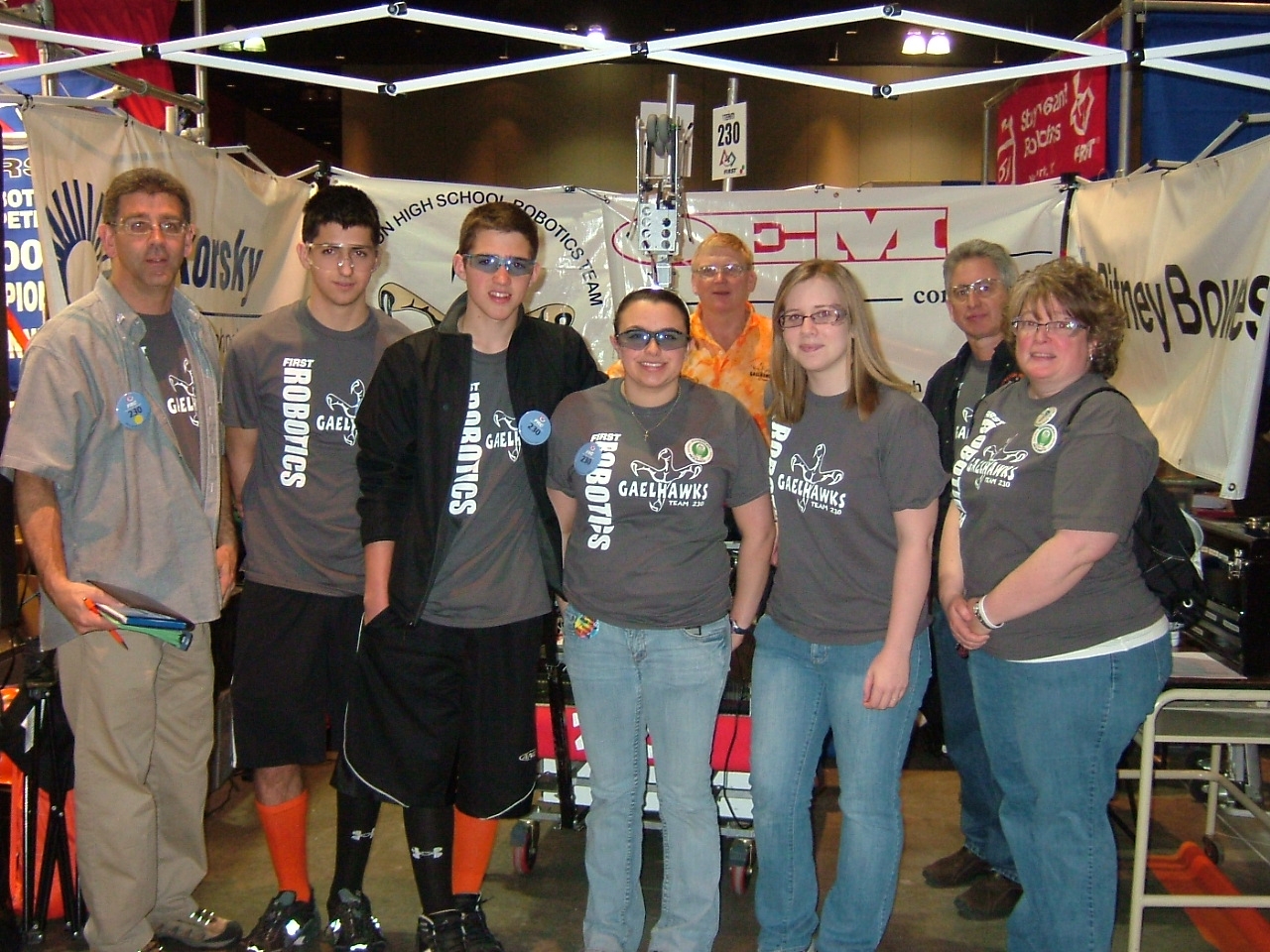 FIRST Robotics Team 230 from Shelton High School in Shelton, Connecticut recently competed very successfully at the Northeast Utilities Connecticut Regional in Hartford, CT at the Connecticut Convention Center. The team, who had previously competed at the WPI Regional in Worcester, MA came in to the regional confident of their ability to compete and perform.
And perform they did. The Gaelhawks, sporting their bright orange color and their enthusiasm for their work held strong against some of the best teams in the FIRST program. At the end of a day and a half of qualifying matches, the Gaelhawks were ranked fifth out of 58 teams.
Picked by the third place team, FIRST Team 69, and later choosing FIRST Team 1027, the Gaelhawks went into the elimination rounds with a strong alliance. Cruising through the quarterfinals, the alliance finally lost in the semi-finals.
Throughout the competition, the team had seen great improvement in the driving and capabilities of their robot, bringing them up to a level of competition much greater than their ability at the WPI Regional.
Due to the work that the Gaelhawks do to spread the message of science and technology to their community and within their school, and their ability to successfully communicate that information to Judges throughout the competition, the Gaelhawks won the Regional Engineering Inspiration Award. This qualifies them to compete in the FIRST Championships in St. Louis at the end of April.
The team is excited for the chance to compete amongst the best that FIRST has to offer and thanks all of their sponsors for giving them the opportunity to do that.