2012 Kickoff
Written by Lauren Pontbriant on January 07, 2012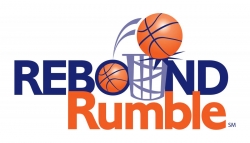 FIRST Team 230, the Gaelhawks, headed into another exciting season with a thrilling kickoff on January 7, 2012. Students, mentors, and alumni gathered to watch the annual webcast. The anticipation rose as we waited for this year's game to be revealed. Finally, the moment came. They announced the game to us as Rebound Rumble.
The goal of Rebound Rumble is to score as many points as possible by getting foam basketballs through one of four of your alliance's hoops. The hoops are at 3 different heights, with the lowest at 28 in, the middle two at 61 in, and the highest at 96 in. An added challenge for the teams is the barrier running between the two sides. The only ways to cross the barrier are to roll over it or to use one of the bridges. In the last 15 seconds of the game, robots can balance on a bridge for extra points. A robot can balance with a robot from the other alliance on the middle bridge, resulting in more points.
Immediately after the webcast, our team broke off into small groups to discuss strategy. We listed our objectives in order of priority. Then, we made two lists, one of things to do and another of things to buy. We headed into the new season with a detailed plan for the future.